Explore. Advocate. Simplify.
Connecting citizens to government in exciting new ways.
INA's mission is simple: Make life better for Arkansans by simplifying your interactions with government. It all happens through a public-private partnership. We work with Arkansas government to streamline processes, create cost savings and deliver public services more efficiently through technology.
of Transforming Government through digital public services
What makes the public-private partnership unique, effective and accountable for delivering results? Twelve people and three words: The INA Board.
our latest thinking, doing and sharing
New ardot.gov honored for distinction in government website, website design The Arkansas Department of Transportation (ARDOT) has received an international award and an honorable mention for its ne…
Trusted Partner to More than 300 Agencies
and local government organizations in Arkansas

Director of the Arkansas Department of Higher Education
The public private partnership has created a cost efficiency for our agency. We no longer have to employ a lot of staff to sort through applications or coders to make changes to the application as things are updated in our scholarship programs.

Administrator of the Office of Motor Vehicle, Arkansas Department of Finance & Administration
DFA and INA partnered and introduced the kiosks into 13 central locations in Arkansas. In doing so, it allowed the drivers to come in, without standing in line, and conveniently go up to a kiosk and renew their tags and registration within 4-5 minutes.
We want accuracy and transparency. And through the technology and the enhancements that INA has given us, we're able to really be on the cutting edge of government. I'm very proud of the fact that Pulaski County was offered, from INA, to be the very first mobile app payment processing in the nation. In fact, we got a write-up nationally about that. It was a proud moment.
We want government to be innovative, to be more effective in delivery of services, but also to save taxpayers money. That's our objective, and we have a great partner in INA to accomplish that.
Award-Winning Digital Government
proud to be recognized for innovating with our partners
proud to be recognized for innovating with our partners
YOUniversal Helps High School Seniors Apply for 20 Scholarships in Under 5 Minutes
YOUniversal is a game-changing mobile system that lets Arkansas high school students apply for scholarships from 21 state programs in less than five minutes – all from one app on their phones.

"
We save about $500,000 a year just on postage and paper that we're no longer using to process applications. We don't have to dig through stacks of paper and match students to their correct eligibility, and it takes fewer staff because we can sort things electronically through YOUniversal.
"
- Dr. Maria Markham, Arkansas Department of Higher Education
Personal Government Assistant Gov2Go Offers New Way of Delivering Public Services
Meet the digital government assistant that's taking the nation by storm and transforming how Arkansans interact with government.

"
"We hit the button on Gov2Go, we pay for it, it's done and we don't have to worry about it. The stress of government begins to diminish the more each individual is able to access government in an efficient way and then forget about it."
"
— Arkansas Secretary of State Mark Martin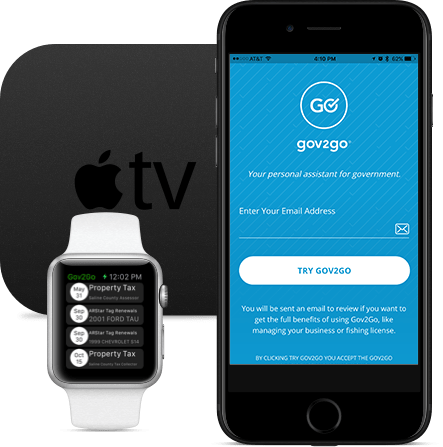 ClaimItAR.com enables Auditor of State to return 156% more property to Arkansans
Arkansans can claim lost property in minutes on their mobile phones and receive checks in a few short days, thanks to an innovative online filing system designed by the Arkansas Auditor of State in partnership with INA.
"
"ClaimItAR has allowed us to more than double what we've given back. The highest year previously was about $7 million, and last year was $18 million. So it's pretty significant, over 150% increase."
"
— Auditor of State Andrea Lea, Arkansas Auditor of State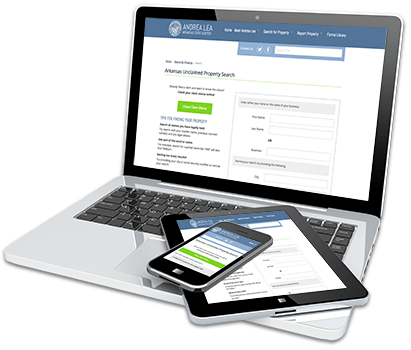 Vehicle Registration Renewal iPad Kiosks Reduce Wait Times at Revenue Offices
Arkansas drivers who renew their vehicle registration in-person at 13 revenue offices can bypass the lengthy lines and leave happily with new license plate tags in less than four minutes. It's all possible thanks to DFA's innovative self-service iPad kiosks.
"
"When Arkansas drivers utilize the kiosks at the revenue office, it saves them approximately 20 - 30 minutes of time standing in line."
"
— Wayne Hamric, Administrator of the Office of Motor Vehicles